The construction temporary mesh fence is kind of edge fall protection equipment in construction site. Temporary mesh fence can offer solutions to protect both workers and equipment.
As a edge protection system, the mesh construction fence is used to secure building and construction edges, elevator shaft, roof edges, passageways and other areas where there is a risk of falling from height.

Construction temporary mesh fence specifications
Mesh construction temporary fence

Size

1200*2000mm

Mesh opening

30*30mm

Fence frame

30*30mm

Post

40*40mm

Baseboard

200*1900mm

Features of mesh construction fencing panels
● Made of high-quality steel, strong and crash-resistant
● Simple structure, quick and easy installation
● Reusable, reduce the cost of use
● Wide range of application scenarios, suitable for construction site enclosure, foundation pit fall protection, roof edge protection, etc.
● Color and size can be customized according to customers' demand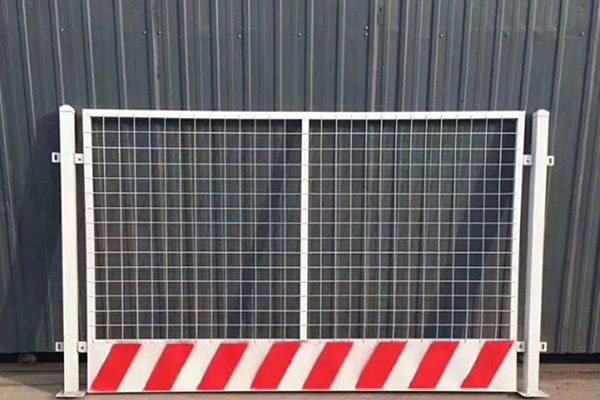 About our company
Hebei Hengxiang Engineering Materials Co., LTD is a professional manufacturer and supplier of suspended platform, scaffolding, edge protection fence and other construction materials.

Our products have been exported to many countries around the world, such as India, Ukraine, Georgia, Dominica, Brazil, UNITED Arab Emirates, Saudi Arabia, Vietnam, Kuwait, Chile, Panama, etc.

If you are interested in our construction fence and other products, or plan to import these products from China, please feel free to contact us.