Hengxiang supplies scaffolding walk boards for sale with good quality and reasonable price. The scaffolding steel planks provide a platform for walking and for setting tools.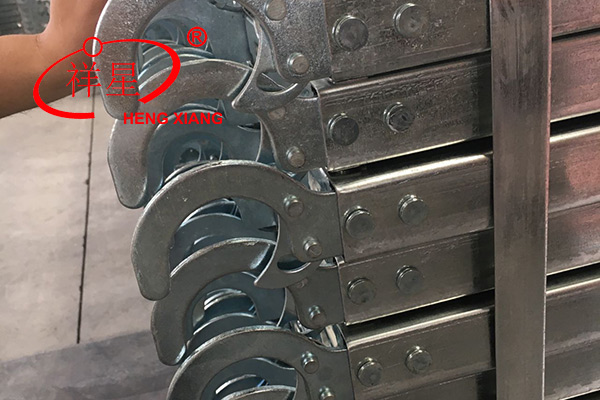 Workers can keep all the tools and materials on the scaffolding walk boards, rather than having to make trips up and down a ladder.
Product features
● Galvanized Steel Plank with hooks, can be used in different scaffolding systems.
● Light Weight, easy to transport and install
● Perforated design, best anti-skidding protection.
● Strong bearing capacity and long service life
About our company
Hebei Hengxiang Engineering Materials Co., LTD is one of the largest manufacturers of scaffolding systems, adjustable steel props, and suspended platforms in China. We work towards a world where work at heights is as safe as it is on the ground.

Our scaffolding products are mainly including frame scaffolding, ring-lock scaffolding, self climbing scaffolding system, and related accessories, such as scaffolding casters, steel planks, and steel hooks, etc.

Our products have been exported to many countries and regions around the world, such as India, Chile, Hungary, Spain, South Africa, Iran, Vietnam, Ukraine, etc. Hengxiang aims to create environments for safe work at height around the world.