The steel planks are essential parts of a complete scaffolding system. Hengxiang supplies galvanized steel scaffold planks for sale with good quality and at a reasonable factory price.
Product features
1. Stable structure, lightweight and strong bearing capacity
2. Reasonable design, good anti-slip effect
3. Not easy to rust and corrode, long service life
4. Available from stock, diverse styles
5. Various specifications are available, support customization
6. Product installation is convenient and fast, economical and practical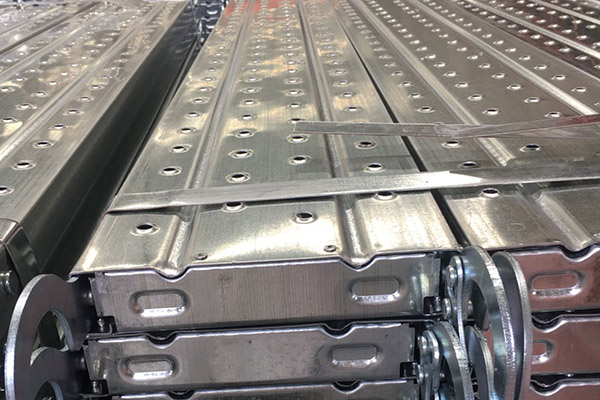 About Hengxiang Engineering materials Co., LTD
Hebei Hengxiang Engineering Materials Co., LTD is a leading scaffolding products manufacturer in China. Our factory was established in 2008 and can produce various types of scaffolds, such as mason frame scaffolding, ring-lock scaffolding, adjustable steel shoring props, self-climbing scaffolding systems, scaffold planks,
scaffold plank hooks
, etc.
Hengxiang Engineering Materials Co., LTD. is proud to offer the entire range of scaffolding components. Our factory designs and produces products with a primary focus on a safe work environment for the end user.

Elements like innovation, ergonomics, and ease of use are at the top of the product development process to meet the demands of the users as best as possible.

If you are interested in purchasing our scaffolding products, get in touch with our professional team, get more details, and a free quotation. Looking forward to cooperating with you.