Connie Li(International Sales Manager)
Tel: +8617731713701
Email: suspendedplatform@hebdiaolan.com
Address: Development Zone,Xianxian county, Cangzhou City, Hebei Province, China.

Swing stage scaffolding ZLP1000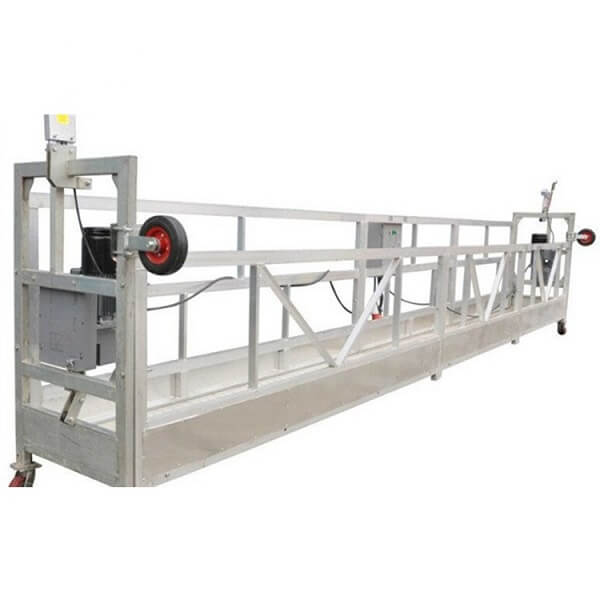 Swing stage scaffolding ZLP1000, also called suspended platform, is an ideal construction equipment. It is safe and efficient to do the work with the swing stage scaffolding.In addition, this swing stage sale features reliable performance as well as easy operation and displacement.
Swing Stage Scaffolding ZLP1000 Parts
The
ZLP1000 suspended platform
consists of hoists, safety locks, electric control system, suspend platform, suspension mechanism, counter weight, steel rope, etc.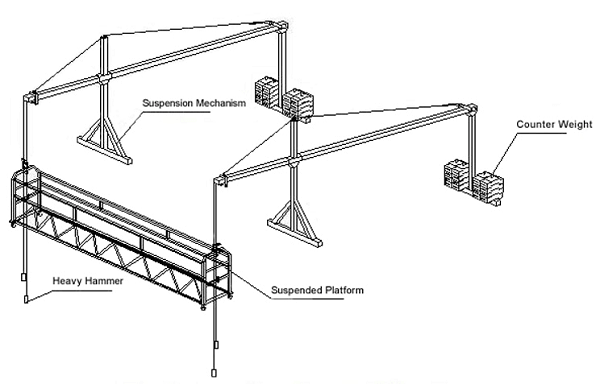 Product Parameters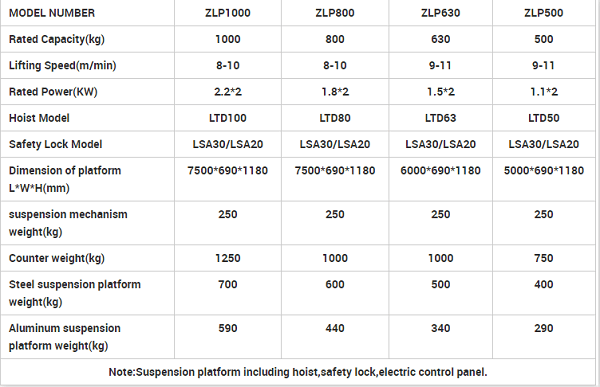 Application of Swing stage scaffolding
The swing stage scaffold system is mainly used in exterior wall maintenance, decorating and cleaning of high building, such as window glass cleaning, wall coating and paiting. It can also be used for building or repairing of ship, big vessels, bridges, chimneys, dams, etc.