Connie Li(International Sales Manager)
Tel: +8617731713701
Email: suspendedplatform@hebdiaolan.com
Address: Development Zone, Xianxian count, Cangzhou City, Hebei Province, China.

Safety Lock for suspended working platform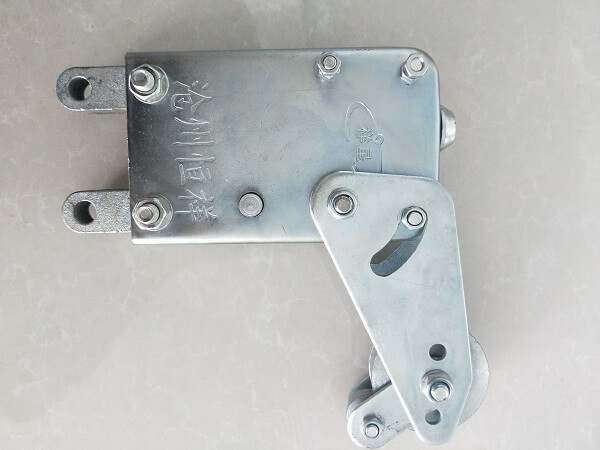 LSG20(LSG30) safety lock is the skew-free safety lock, it is actually the device to prevent the suspension platform from falling down by locking the safety wire rope automatically when the suspension platform tilts caused by the broken working wire rope or fall of one end of the suspension platform. The suspended access equipment is provided two LSG20 safety locks, installed respectively in the bracket at the upper of the erection frame for the hoists at both ends of the suspension platform.

The safety lock is only to clamp the rope automatically by the swing arm and rope- locking mechanism; it is a kind of the normal close lock. When it works normally, the scroll wheel on the swing arm will lift the swing arm under the force of the working wire rope, which will then cause the rope-locking mechanism to unfasten, and make the safety lock under an unlocked condition. At this time, the safety wire rope can access into the safety lock easily.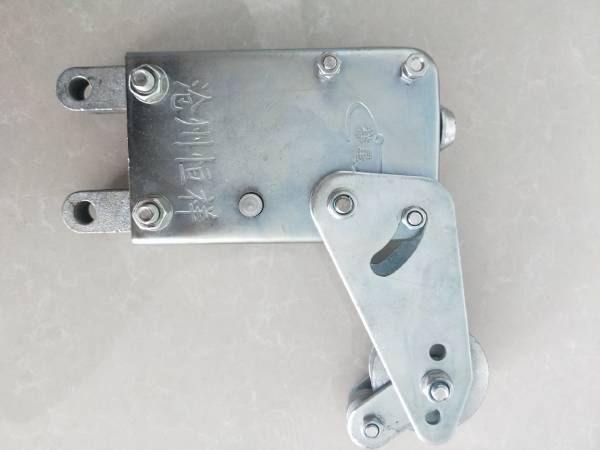 When the working wire rope breaks or the suspension platform tilts (at certain angle), the pressure at the scroll wheel on the swing arm caused by the working wire rope will disappear, which will make the swing arm fall to the original locking position, and cause the rope-locking mechanism to clutch and clamp the safety wire rope completely, and thus the safety lock will realize the automatic lock on rope.


Specification
| | |
| --- | --- |
| Model Number | LST20 |
| Range of locking cable angle | 3-8 degree |
| Allowable max impact force | 20KN |
| Rope locking cable distance | ≤100mm |
| Diameter of steel wire rope | 8.3-8.6mm |