Connie Li(International Sales Manager)
Tel: +86 17731713701
Email: suspendedplatform@hebdiaolan.com
Address: Development Zone, Xianxian count, Cangzhou City, Hebei Province, China.

Ring Lock Scaffolding for Sale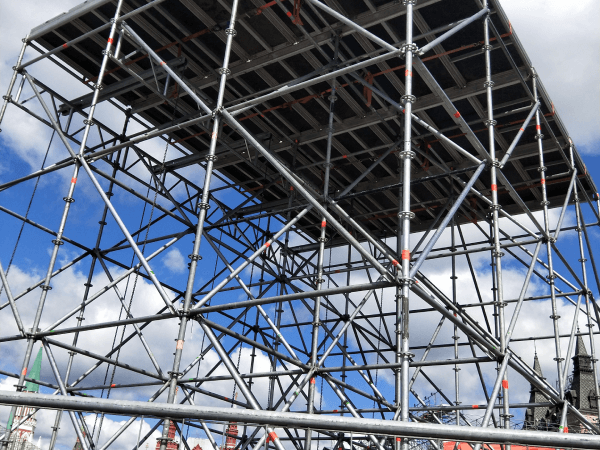 Our ring lock scaffolding for sale is made of high quality steel, and with reasonable price. There many specifications of ring lock scaffolding system. Any customized specification is available. Please just contact us directly.

Ring lock scaffolding uses the specially designed rosette and self-locked wedge pin, users just need to put the pin into the rosette and then it will be locked. Compared with traditional tube and fitting scaffold, ring lock scaffolding flexible and convenient characteristics, so that it can be quickly installed and used.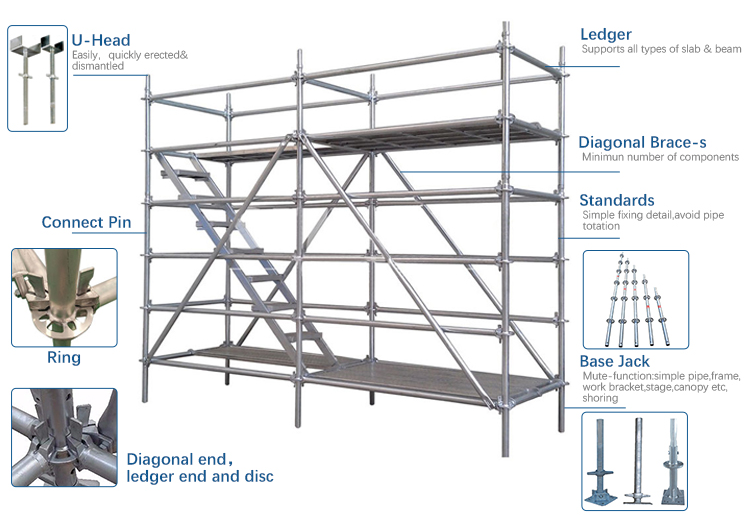 Product Details
Material: Steel
Certificate: CE/ISO
Surface treatment: Hot Dip Galvanized
Specifications of Ring Lock Scaffolding for sale