ZLP500 hanging platform cradle system is very useful temporarily suspended access equipment for the maintenance and construction of high-rise buildings. It's more convenient and safer to work at height with hanging platform systems.
ZLP series suspended working platform cradle is an electric climbing type machine, which is widely applied to the external wall construction, decoration, cleaning and maintenance of high-rise and multi-storey buildings. It can also be applied to elevator installation, large tanks, bridges, dams and other engineering operations.
Our company have wide range specifications of suspended platform, and most of the gondolas can be customized according to the needs of customers.
Specification of ZLP500 hanging platform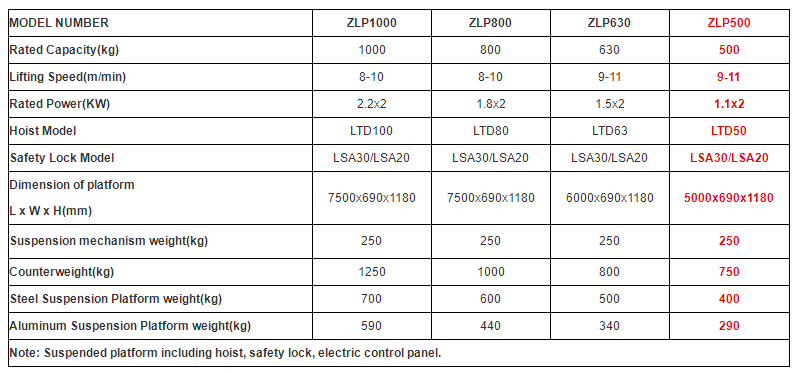 MAIN COMPONENTS of ZLP500 hanging platform:
1. LTD Series Hoist
2. LSB30 Safety Lock
3. Electric Control Box
4. Steel wire rope

Suspended platform consists of suspension mechanism,hoist,safety lock,electric control box and platform. The platform is driven by electric hoist and wire rope, running against the building facade while the suspension mechanism was erected on buildings or structures.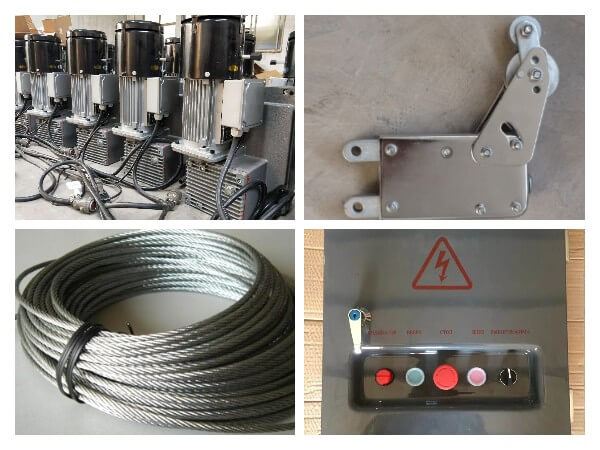 Application of ZLP500 hanging platform
Building facade/window glass cleaning, fixing, maintenance
Building wall plastering
High-rise building decoration
Aerial construction work
Chimney/ship/bridge maintenance
Soil working
Curtain wall installation
About Hengxiang suspended platform
Hebei Hengxiang Engineering Material Co., Ltd. is one of the leading suspended platform manufacturers in China. Our main products are high altitude electric hanging platforms and related accessories, frame scaffoldings, ring-lock scaffoldings, adjustable steel props, etc.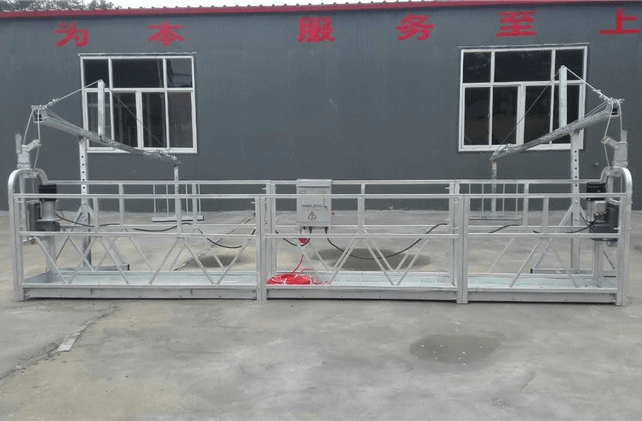 Our ZLP250/500/630/800/1000 hanging working platforms are exported to more than 20 countries and regions all over the world, such as India, Russia, Indonesia, Chile, Spain, Ukraine, Mexico, Brazil, etc. Our electric cradle are highly praised by the customers. If you have a purchasing plan, please feel free to contact us. We will provide you with the latest quotation and suitable purchasing solutions.