ZLP630 steel hanging work platform is one of the most popular model in our company. Hanging work platforms are also often referred to as suspended platform, cradle, or gondola.

Hanging work platform is a very practical lifting device that can transport workers, materials, and tools to the required height.Since the gondola is a work-at-height equipment, safety is very important. Our ZLP630 steel hanging work platform is made of good quality steel, and strictly abides by the industry standard.In addition, Hengxiang ZLP series suspended platforms and related accessories have obtained ISO9001 and CE certification.

Besides
ZLP630 suspended platform
, we also have other models, including ZLP250(single person), ZLP500, ZLP800, ZLP1000. In addition to the ZLP630 model gondola, we also have other models of gondolas. At the same time, we can also customize non-standard hanging work platform according to customers' needs.
Specification of ZLP630 hanging work platform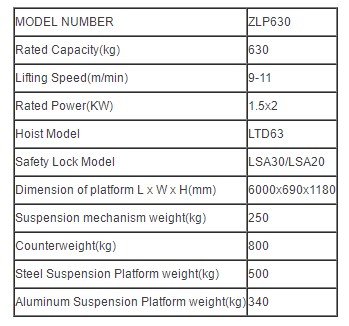 Components of ZLP630 hanging work platform
1. LTD Series Hoist
2. LSB Safety Lock
3. Electric Control Box
4. Steel Wire Rope and Cable
5. Suspension Mechanism
6. Working Platform

Hanging work platform is mainly composed by suspension mechanism, hoist, safety lock, electric control box, working platform.Its structure is reasonable and easy to operate.It can be assembled and disassembly according to the actual demand.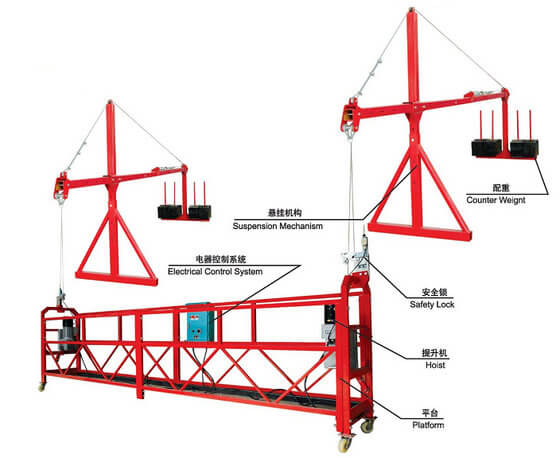 Application of ZLP630 hanging platform
The hanging platform cradle is mainly used for refurbishment,decoration,cleaning and maintenance of high building, chimney, ships, etc.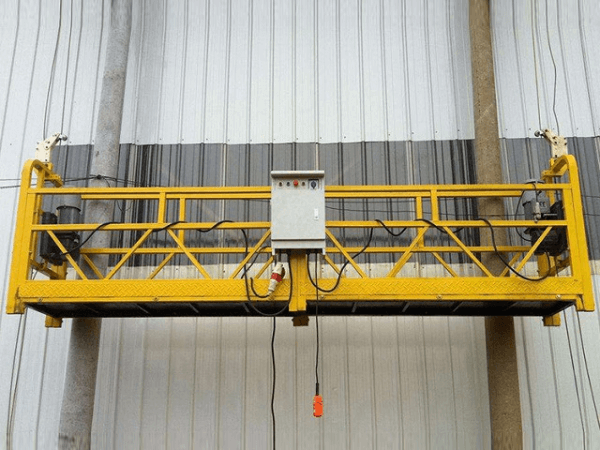 Rope suspended platform manufacturer
As a leading rope
suspended platform manufacturer
in China, Hengxiang hanging work platforms are exported to more than 20 countries and regions, such as India, Russia, Indonesia, Chile, Spain, Ukraine, Mexico, Brazil, etc. Our products are highly praised by the customers.
We also have a professional hanging platform design team to ensure the products quality and safety. For product pricing, customization, or other inquiries, please feel free to contact us. We will provide you with the latest quotations and reasonable procurement solutions.