The adjustable steel props are a kind of construction support equipment with a simple structure. The main function of galvanized adjustable steel props (adjustable shoring prop jack) is to hold the formwork panels during the production of floor formwork, as well as supporting elements during the installation and dismantling of building structures.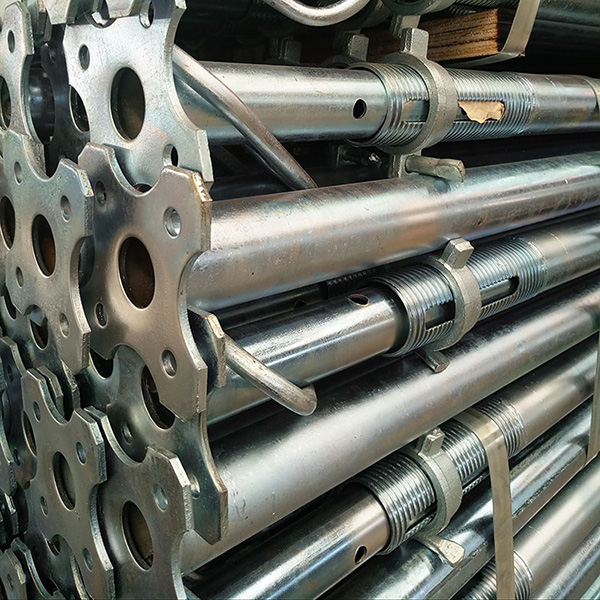 The steel props can be used as any kind of support and load-bearing elements for temporary structures. Due to their versatility and simplicity, the adjustable steel shoring props are widely used in industrial and private construction.

The structure of galvanized adjustable steel props
Usually, a complete set of adjustable steel props consists of a top plate, base plate, inner pipe, outer pipe, sleeve, nut, and pin. And according to different application scenarios, the structure of adjustable props will be customized.
Galvanized adjustable steel props specifications
Common height range(closed-extended): 1.6 -2.9m ; 1.7 -3.0m ; 1.8-3.2m ; 2.0-3.6m ; 2.2-4.0m ; 2.4-3.9m ; 2.5-4.5m ; 2.6-5.0m ; 3.0-5.0m ; 3.2-6.0m.

Diameter range on tube ( inner /outer): 40/48mm ; 48/56mm ; 48/60mm.

Thickness range on tube: 1.6mm; 1.85mm; 2.0mm; 2.5mm; 3.0mm.

Top/base plate size 120x120x3.75mm/4.5mm/5mm

Type: light duty/medium duty/heavy duty

Surface finish: pre-galvanized, hot-dip galvanized.

Material: Q235/Q255/Q345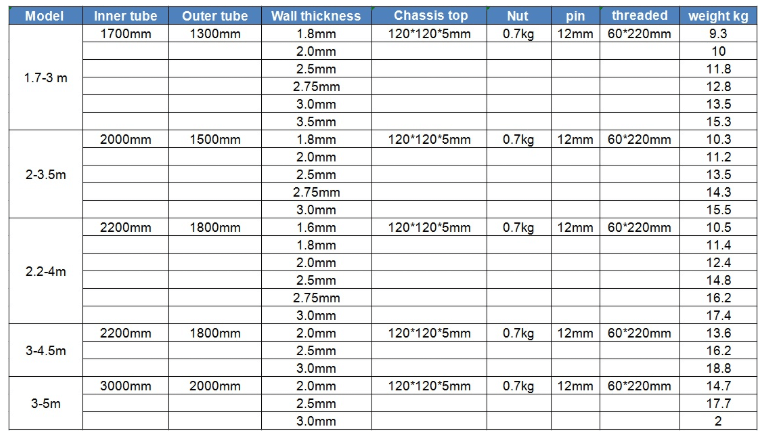 Product Advantages
Excellent stability and load-bearing capacity.

Easy assembly and disassembly

Each part is fully welded to the main body.

All steel pipes used are primary pipes.

Good resistance to alkali metal and acid, long service life.
Application of adjustable steel shoring prop jack
The galvanized adjustable props are widely used in construction, stage, concrete formwork, tunnel, demolition, commercial industry, bridge road, airport, oil and gas, shipping, etc.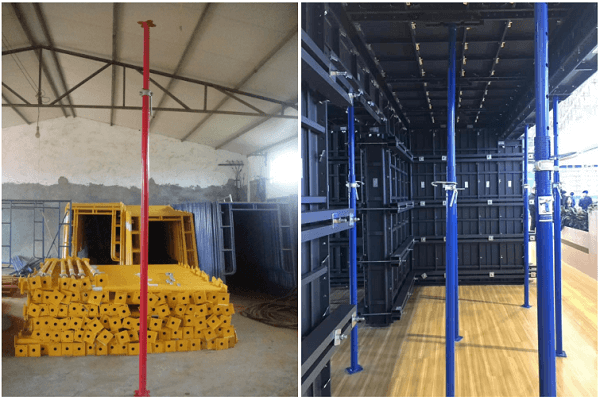 Superior service
We can provide all kinds of scaffolding props of high quality at a low price.

All technical specifications are supplied as per your request.

Samples are available.

ISO and CE certification approved.

Performance: good bearing capacity, durable & stable.

OEM service is available.
Hebei Hengxiang Engineering Material Co., Ltd is a professional manufacturer and supplier of adjustable steel props. Our company can supply a variety of specifications of adjustable props and related accessories.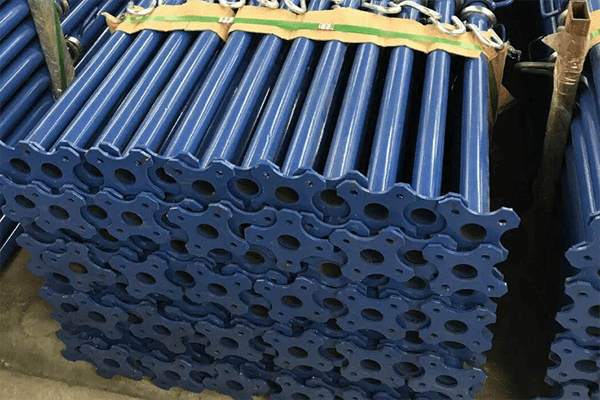 With more than 10 years of experience, we know exactly what you need. And we can produce the formwork props according to customers' demand. For more information about the shoring prop jack, please feel free to contact us. We will reply to you as soon as possible, and provide the latest price. We are eager to cooperate with you!