Construction foundation pit guardrail is also called temporary fence, which is an essential fall protection for construction site.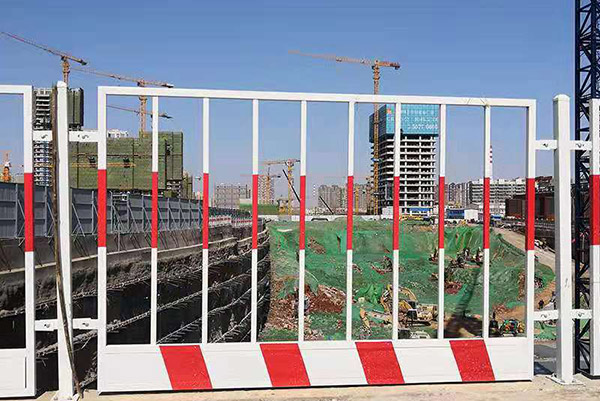 By setting safety temporary fence around the foundation pit, it can effectively prevent workers or other people from falling into the foundation pit and other accidents.

In terms of Occupational Safety and Health, Steel Temporary Edge Protection Systems for Collective Protection, Elevator and Gap Protection Barriers, Stair Railing Barriers, Production Barrier Barriers with Solid Compression Post are the most advanced protection equipments.
Construction Temporary Fence specifications
| | |
| --- | --- |
| Size(Length*Height) | 1200*2000mm |
| Interal support | 20*20mm |
| Exteral support | 30*30mm |
| Post | 40*40mm |
| Skirting board | 200*1900mm |
Product features
Anti-corrosion, wear-resistant and durable
Not afraid of wear, rain, anti-aging;
The foundation pit guardrail is easy to install and can be reused.
Can be customized according to customer demand