Scaffolding catwalk is common walking board of scaffolding. Steel catwalks provide workers with a temporary working platform to stand and place tools. As an important part of the scaffolding system, the steel catwalk is made of high-quality materials. To be securely attached to the scaffold, the steel planks are usually designed with hooks.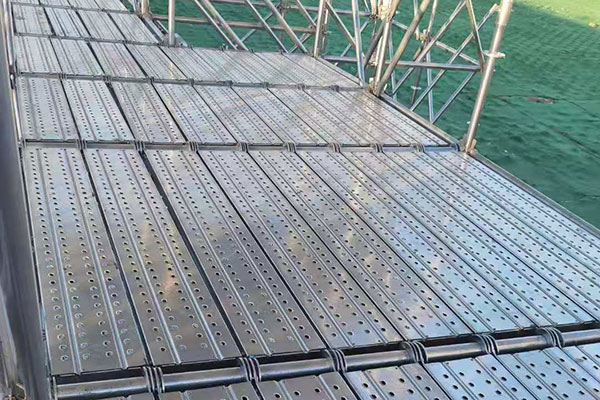 Specifications of scaffolding catwalk
| | | |
| --- | --- | --- |
| Width*Height | Thickness | Length |
| 210*45mm | 1.0-2.0mm | 1-4m |
| 240*45mm | 1.0-2.0mm | 1-4m |
| 250*50mm | 1.0-2.0mm | 1-4m |
| 250*40mm | 1.0-2.0mm | 1-4m |
| 225*38mm | 1.0-2.0mm | 1-4m |
| 230*65mm | 1.5-1.8mm | 1-4m |
| 300*50mm | 1.5-1.8mm | 1-4m |
Products features
good bearing capacity
durable & stable
easy to assemble & dismantle
convenient for workers to walk on high building
stamping holes to resist skidding
corrode-resistant, Slip prevention, Anti-fire, Anti-sand, less weight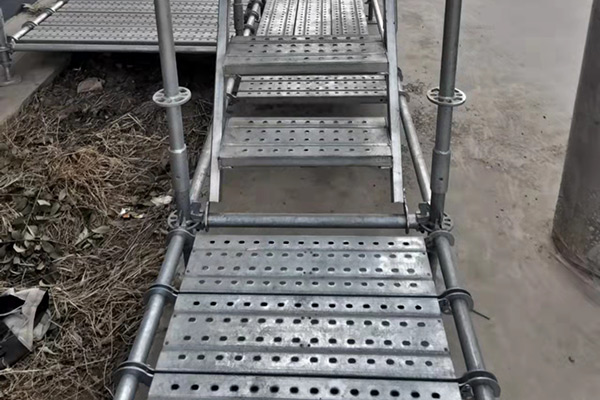 Scaffolding catwalk boards image show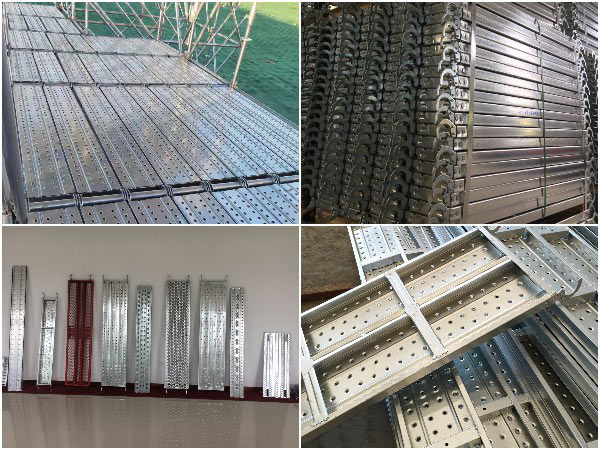 About Hengxiang scaffolding
Hebei Hengxiang Engineering Materials Co., LTD. is a professional and experienced scaffolding manufacturer in China. We offer a wide range of scaffolding products to suit almost any access problem, such as swing stage scaffold,
swing stage parts
, frame scaffolds, ring lock scaffolding, self-climbing scaffolding systems. In addition, the scaffolding metal planks,
scaffold plank hooks
and other accessories are also available.
Our factory was established in 2008 and now can design and produce all types of scaffolding systems. OEM and customization are available according to clients' requirements. If you are interested in our products or have a plan to purchase scaffolding and planks, please contact us for a free quote. Select 2022 high quality Scaffolding catwalk plank products in best price from Hengxiang.