Hengxiang can supply the best portable scaffold tower in multi-height with good quality and superior service. These portable scaffold towers are perfect to access tall ceilings, roofs, and tall walls. The scaffolding systems are widely used for painting, DIY handyman, interior and exterior decorating, or general maintenance of building facades.
Product features
● Aluminum alloy scaffolding and steel scaffolding available(painted or galvanized)
● High-Grade Steel takes heavy loading capacity.
● Easy installation, less labor force, economic cost.
● More items for more possibilities.
● Colors and sizes can be customized.
Safety recommendations
- Do not ride the scaffold
- Take fall protection measures
- Lock the Casters before using the scaffolding tower
- Remove all materials before moving Rolling Scaffold Towers
- Watch for overhead obstructions (power lines, tree limbs, etc.)
About Hengxiang scaffolding
Hebei Hengxiang Engineering Materials Co., LTD is a professional scaffolding manufacturer with 11 years of experience. Our scaffolding products mainly include frame scaffolding, scaffold towers, ring-lock scaffolding, adjustable props, self-climbing scaffolding systems, and related accessories, such as casters, steel plank hooks,
walk boards for sale, etc
.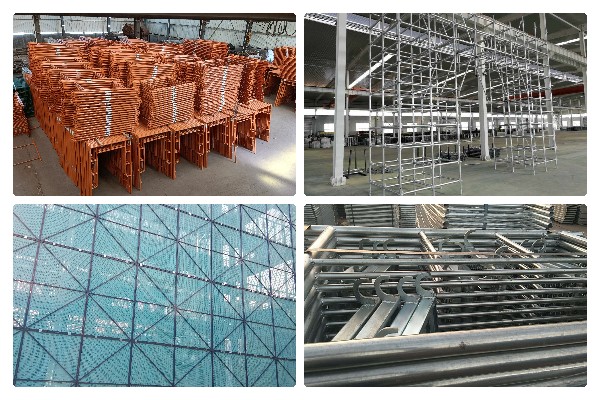 We are committed to providing high-quality scaffolding products at low wholesale prices. Our team designs each of the scaffolding towers to include all of the necessary parts needed to be functional.
Our mission is to develop, manufacture and supply reliable, safe, innovative scaffolding that makes work easier and faster to execute with built-in safety and sturdiness. If you want to know more information, please feel free to contact us.